The world scholar's Cup-2018
Barcelona Global Round
About the Global Round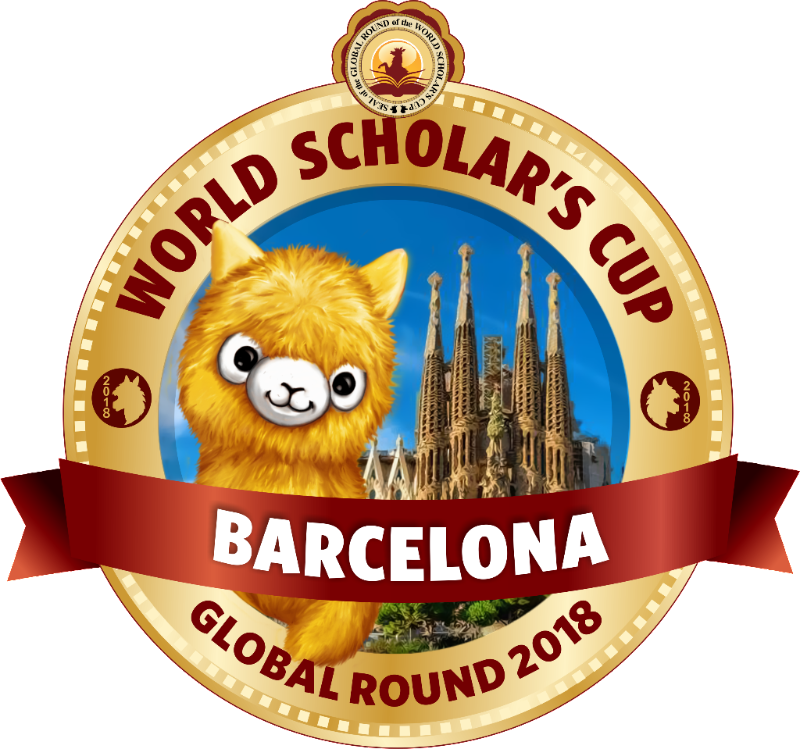 More than 5,000 scholars from over 50 countries: three times a year we invite qualifying teams from all over the world to join us for Global Rounds that bring together our entire international community.
The Global Round in Barcelona (July 22-27) will take place at the seaside Barcelona International Convention Centre (CCIB) in one of Spain's most beautiful and historic cities. Last year's European Global Round (in Athens) was the most diverse Global Round in program history, and Barcelona will be even larger and more vibrant: we expect over 2500 participants from 50 countries.
You'll experience scavenger hunts, keynote speeches, panel discussions, our signature Cultural Fair, the Scholar's Ball, and, of course, all the competitive and community-building events that drew you to the World Scholar's Cup in the first place, from the Debate Showcase to the Scholar's Bowl.
Just as at our other two Global Rounds, many of the top teams will earn invitations to our annual Tournament of Champions at Yale University.
Recommended Hotels
We encourage all participants to stay at one of our recommended hotels. Some of these are within easy walking distance of CCIB. Special negotiated rates include WiFi and breakfast. Please download the hotel brochure and use the online reservation system to reserve any of the official hotels listed below through Kuoni Congress, our official ground partner.
Official Hotels:
4 Star Hotels Within Easy Walking Distance of CCIB
Barcelona Princess | From € 209 | Online Booking Link
SB Diagonal Zero | From € 188 | Online Booking Link
AC Barcelona Forum | From € 173 | Online Booking Link
Vincci Bit | From € 186 | Online Booking Link
Vincci Maritimo | From € 186 | Online Booking Link
Hotels with shuttle bus service provided by WSC
4 Star
NH Barcelona del Mar | From € 164 | Online Booking Link
Ilunion Barcelona | From € 211 | Online Booking Link
Catalonia Atenas | From € 133 | Online Booking Link
3 Star
Four Points by Sheraton | From € 150 | Online Booking Link
Catalonia Albeniz From € 122 | Online Booking Link
Catalonia Sagrada Familia From € 122 | Online Booking Link
Student Hotels
TSH Campus Marina (single room for each student) | From € 71 | Online Booking Link
Airport Transfers
While taxis and public transportation are safe and easily available, our ground handling partner offers airport transfers to delegations that would prefer the ease of a scheduled pickup on arrival and departure.
Charges for airport transfers
Online reservation system for tours and transfers
Optional Excursions
We encourage teams to take the optional tours on the days they are not "in play." Tour options include a Barcelona Highlights tour (featuring a visit to the home of FB Barcelona), Monserrat and Sitges, Port Aventura Theme Park and more.
Description of optional tours
Online reservation system for tours and transfers
Invitation Letters
If you qualified for the Global Round at a regional round and now need an official letter of invitation to show your school, potential sponsors, or a consulate (for visa purposes), please refer to your delegation leader for a global round invitation letter. This person is the contact person listed in your registration form, and the letters are emailed out after each regional event.
If your embassy requires a more specific visa letter, we would be happy to issue one after registering for the Global Round. Please email us at contact@scholarscup.org to do so. Note that parents who are not AIAs or DAAs will not be included in these letters, and they should use their child's invitation letters in support of their visa applications.
Visas
If you require a visa, please review the documentation required as mentioned on the website of the Spanish Embassy in your country or BLS Spain (if applicable). Embassies in certain countries require an invitation letter in Spanish. Kindly email our ground partner, Kuoni Congress, at wsc@ch.kuoni.com for invitation letters in Spanish. Kuoni Congress will be able to provide invitation letters to delegations that reserve the hotels through them.
Global Round Alternatives
Can't make it to Barcelona? Learn more about our Kuala Lumpur and MelbourneGlobal Rounds! Held in June and August, the other Global Rounds offer the same events and Tournament of Champions qualification opportunities as in Barcelona.
Teams From New Countries
Are you from a country looking to join us for the first time? Email us to request a special exceptional berth and other assistance.